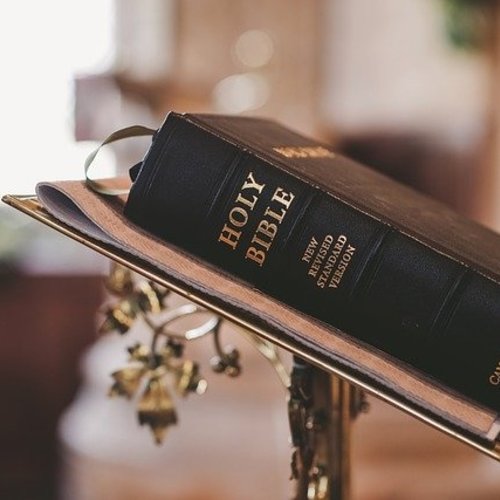 Bibles & Prayer Books
Christian traditions and liturgy are often deeply rooted in scripture, and throughout the centuries, the Bible has been a source of wisdom and comfort for many people. From the classic New Revised Standard Version to the traditional King James Version to the contemporary feel of the Common English Bible, the Cathedral Bookstore offers a wide range of translations. In addition to Bibles, the store also carries the Book of Common Prayer as well as Hymnals to complete your collection. Whether for study, journaling, outreach, a gift, or more, we have a large selection from which to choose. 
Many of our Bibles, hymnals and the Book of Common Prayer can be custom imprinted - either for yourself or as a gift! The Cathedral Bookstore is one of the few bookstores offering custom imprinting and personalization options as an in-house service.