Meet More Priests of 'Conversations with our Priests'
The Rev. R. Winston Arthur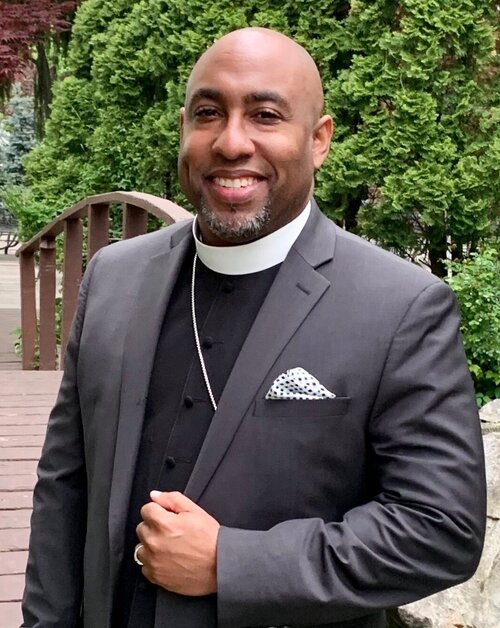 A native of Barbados, The Reverend R. Winston Arthur obtained a Bachelors Degree in History and Politics and an LLB in Law from the University of the West Indies in 2002 and 2005, respectively. He most recently lived in the British Virgin Islands where he practiced law as a commercial litigator and served as Executive Director of an International Offshore Trust Company. Rev Winston followed God's call to ordained ministry in 2011 and became a postulant for Holy Orders in the Diocese of the Virgin Islands in 2013. He obtained a Masters of Divinity from Virginia Theological Seminary (VTS) in Alexandria, Virginia where he was appointed by the Dean as a Sacristan of the Immanuel Chapel. He was ordained to the transitional Diaconate on 31st July, 2016 in the Diocese of the Virgin Islands. He was called to be the Rector of St. Michael and All Angels in Stone Mountain in April 2017. Rev Winston and his wife, Laura, reside in Johns Creek, Georgia with their two children, Symone and Richie.
The Rev. Dennis Patterson, Jr.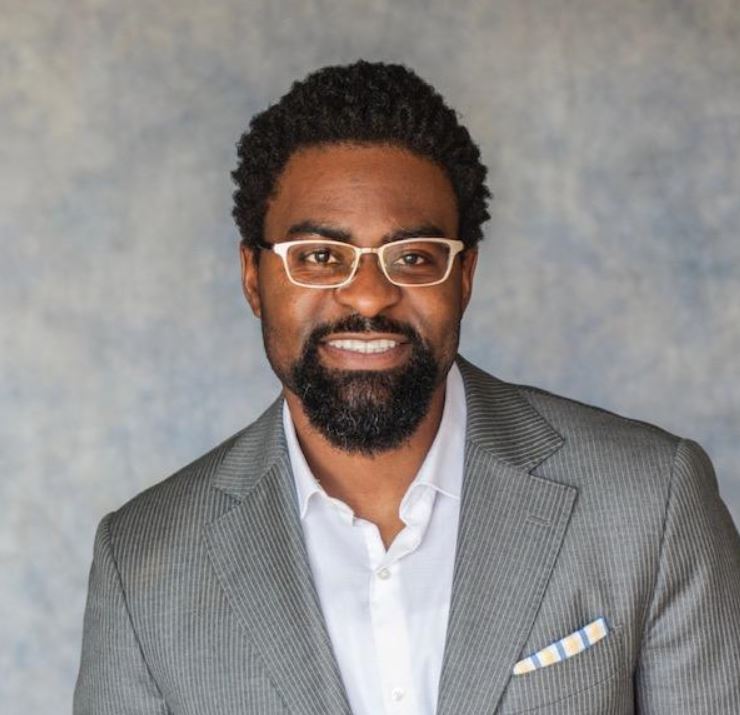 Dennis is a community leader, counselor, and priest living in Atlanta. He is currently the Parish Priest at the Episcopal Church of the Holy Cross in Atlanta. After working as a counselor in Virginia, he served as the rector at St. Cyprian's Episcopal Church in Hampton, VA and the Associate for Christian Education and Parish Life at St. Luke's Episcopal Church in Atlanta. Dennis is very involved in the community with the City of Atlanta and non-profit organizations. Dennis received his diploma in Anglican studies from Virginia Theological Seminary, a Master of Divinity from Union Theological Seminary, and his bachelor's degree in psychology from Norfolk State University.
The Rev. Ruth Tate
Rev. Ruth Tate grew up in the very small town of Shattuck, Oklahoma. Based on an interest in music (especially singing), she obtained a bachelor's degree in Vocal Music Education. She followed that with a change in field to Speech-Language Pathology. A feature of continuity between the two fields was a specialty in voice.
Ruth's career took her north, and she became an Associate Professor in Communication Disorders at the University of South Dakota in Vermillion, where she taught for 12 years. It was at the University that she met the love of her life, Dr. Donald Tate. Their daughter, Elizabeth, was born while they were still in South Dakota. The Tates went as a family to Sewanee, Tennessee, where Don and Ruth earned Masters of Divinity degrees.
In 2003, the Tates accepted calls to St. Andrew's, Fort Valley, and St. Mary's, Montezuma, where they served for 12 years. Ruth is now retired and still remains active at St. Andrew's.
The Rev. John F. Herring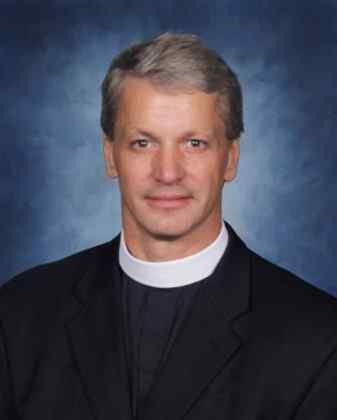 The Rev. John F. Herring is the son of an Episcopal priest. He grew up in northern New Jersey where his father served as Rector at several parishes in the Diocese of Newark. A graduate of Washington College in Chestertown, Maryland, John majored in political science.
After graduation, John worked in several capacities in the business world from human resources to recruiting and sales. In 2005, John matriculated at the School of Theology at The University of the South, Sewanee, Tennessee, and graduated in 2008 with a Masters of Divinity. He was ordained to the Diaconate in 2007 and to the Priesthood in 2008. John served as Associate Rector at All Saints' Episcopal Church in Atlanta for four years, overseeing youth, young adult, and street ministries. He has been the Rector at St. Peter's since August 2012.
John has served on several diocesan committees including finance, scholarship, campus ministry, and disciplinary canons; in addition, John served on the board of the Church of the Common Ground, a mission to Atlanta's homeless. He currently serves on the diocesan executive committee, and on the board of the William S. Davies Shelter here in Rome, Ga.
John and his wife Keri were married in 2001. They are parents to three children, Amelia, Madeline, and Lucas. Also in their family is their Australian Shepherd, Dillon, and their two cats, Popoki and Deana.
The Rev. Ricardo Bailey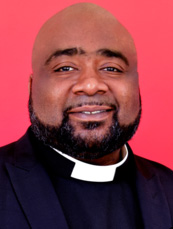 Father Ricardo Bailey is a native of Atlanta, GA, born in 1973 and raised in Decatur. His home Church is Our Lady of Lourdes Catholic Church in Old 4th Ward, Atlanta.
Father Bailey was ordained by the Catholic Archdiocese of Atlanta as a Deacon in 2001 then became Priest in 2003. His assignments included: Parochial Vicar (Assistant Pastor) of Saint Joseph's Catholic Church, Marietta (2003-05), Holy Spirit Catholic Church in Atlanta (2005-08), Transfiguration Catholic Church in Marietta (2008-11), and Chaplain of Blessed Trinity Catholic High School in Roswell (2008-11).
Father Bailey left the Roman Catholic Church and Priesthood so that he could serve God's people in the ordained ministry while still having the opportunity to become a husband and father. He joined the Episcopal church in 2011 and was later received as a Priest in 2013.
He is a graduate of Xavier University of Louisiana in New Orleans, LA with a Bachelor of Arts Degree (B.A.) in Sociology. He is also a graduate of Saint Mary's Seminary and University in Baltimore, MD with a Baccalaureate of Sacred Theology degree (S.T.B.) and a Master of Divinity degree (M.Div.).
In addition to his role as Vicar of the Emmaus House Chapel, Father Bailey is also the Head Chaplain of Holy Innocents' Episcopal School in Atlanta, GA.
He is married to Marica Bailey (his high school sweetheart) and is the proud father of Alexus, Makiya, Zahria, and Ricari. As a husband, father, teacher, and priest, he feels that it is a blessing and a joy to serve God in each and every one of these roles!
The Rev. Kenya Thompson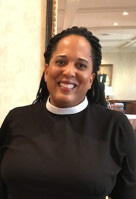 The Reverend Kenya Thompson grew up in Indianapolis, Indiana. Sheis a graduate of Howard University and American University. She worked for 20 years in college admissions and high school guidance and college counseling. Her career has taken her from Indianapolis, Indiana to Shanghai, China and many places in between.
Kenya earned her Master of Divinity degree from Candler School of Theology at Emory. She served as the seminarian at Church of the Good Shepherd. In 2016, after graduation Kenya joined the staff at Emmaus House, where she led Youth on the Move and the Road Episcopal Service Corps. In December 2017, she was ordained a Transitional Deacon and served at Emmaus House Chapel.
Ordained to the Priesthood in 2018, Kenya accepted her first call as Curate at Church of the Common Ground. Growing up, Kenya watched her grandparents give their time, talent and treasure to people who were in need. This greatly influenced her vocational choices. First, to be an educator and next to discern a call to the Priesthood. She has witnessed the miraculous things that can happen when communities come together in love to serve the Lord by serving others. She believes that every day we are blessed with another opportunity to share God's love with the world!
Currently, Kenya serves as Associate Rector for Christian Community at Holy Innocents' Episcopal Church in Sandy Springs. Kenya is married to her high school sweetheart, Malcolm Thompson.